Traditional Ecological Knowledge Lab
Our goal is to create sustainable and resilient natural systems in which people engage with the Earth with reciprocity. Indigenous peoples have stewarded natural resources for millennia through their knowledge and traditional practices. The TEK Lab explores, facilitates, and honors the synergies between TEK, Western science, and other ways of knowing. By creating partnerships with Tribal Nations that honor sovereignty rights and nation-to-nation relationships, we are helping decolonize and re-Indigenize the practice of science and advance holistic, systems-based thinking. By braiding together multiple ways of knowing, we help empower Tribal Nations to make meaning, and create opportunities for Tribal youth in higher education to find solutions to some of humanity's most pressing conservation challenges. The TEK Lab's work takes place in the Western US and beyond, with a special focus on the Pacific Northwest. Our TEK-informed systems-thinking work includes forest management, fire ecology, ethnobotany, soil ecology, wildlife ecology, restoration ecology, ecocultural restoration, first foods, alternative forest products, wood products, ethics, and best practices for partnering with Tribal Nations. In our projects we provide jobs for Tribal youth, while engaging as fully and respectfully as possible with Tribal elders, Tribal leaders, and members of Tribal Nations. In our work, we aspire to build allyships across cultures worldwide.
Image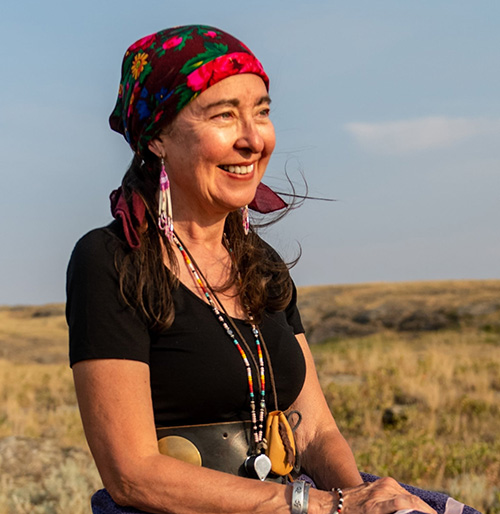 Land Acknowledgement
Our lab is committed to taking people and the institutions with whom we work beyond the land acknowledgement to find ways to support and empower Indigenous peoples and their communities. We are mindful of the truth that for thousands of years the Mary's River, or Ampinefu, Band of the Kalapuya have been in relationship with the land where Oregon State University in Corvallis, Oregon now sits, and we now live and work. We acknowledge that they were forcibly removed to reservations in Western Oregon, and that their living descendants are part of the Confederated Tribes of Grand Ronde Community of Oregon and the Confederated Tribes of the Siletz Indians. We value the long and deep interactions they have with the land, and aspire to find ways to honor and manifest that value in our work and lives.