People
Image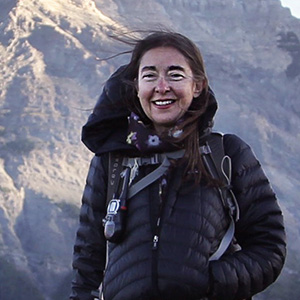 Cristina Eisenberg
Positionality Statement: I am Latinx and Native American, of mixed Raramuri and Western Apache heritage, and was a first-generation student. As a community ecologist, I focus on synergistic solutions to challenging natural resource problems by braiding together and catalyzing the empirical strengths and logic of Scientific Knowledge and the insights and wisdom of Traditional Ecological Knowledge to gain binocular vision, called Two-Eyed Seeing. I am very interested in creating, facilitating, and supporting intercultural collaborative partnerships between Indigenous peoples, Universities such as OSU, Federal agencies, and conservation non-profits that begin by identifying mutual research interests (e.g., a knowledge gap or need), the tools required, and then co-creating research that honors Tribal sovereignty. This results in shared recognition of the value of the research and co-benefits, can build long-term relationships between all involved, and through ecocultural restoration, help create ecosystems more resilient to climate change and related environmental stressors, such as severe wildfires. Pronouns: She/Ella/Hers
Image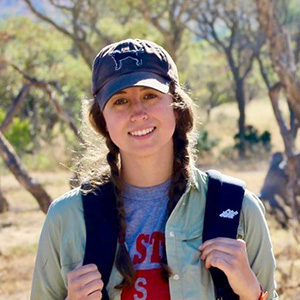 Tessa Chesonis
My research focuses on how different land management practices effect an ecosystem, specifically how it relates to wildlife habitat use and presence. I am passionate about partnering with Tribal Nations to further understand Traditional Ecological Knowledge (TEK) and learn a more holistic approach to ecosystem management. My hope is to collaboratively weave together TEK and Western science methods to create more resilient ecosystems and better inform conservation decision-making. For my research, I will work with both Oregon Tribal Nations and the Bureau of Land Management to examine the differences in wildlife activity between Tribal and Federal lands in southwest Oregon.
Image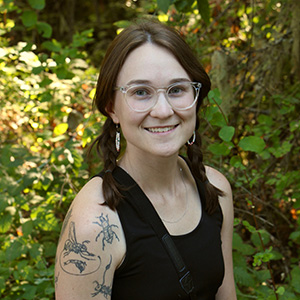 Allison Monroe
Allison is a first-generation college student who grew up on the traditional lands of the Quapaw peoples in rural Arkansas where she spent her time in the forests and swamps learning traditional Cherokee knowledge from her grandmother. She graduated Magna Cum Laude from Hendrix College in 2019 with a Bachelor of Arts in biology with a specialization in both conservation ecology and entomology as well as a minor in Spanish. Upon graduation, Allison was awarded a Thomas J. Watson Fellowship, which allowed her to design and coordinate a year-long study of community-based insect conservation in rural Madagascar, South Africa, Scotland, and Costa Rica. Allison's international contributions to conservation led her to her graduate research studies, which combine Traditional Ecological Knowledge, models of biodiversity, and landscape conservation in an effort to understand stewardship as conservation with and for historically oppressed communities, also called ecocultural restoration. Her research was awarded a National Science Foundation-Graduate Research Fellowship in 2022 in the category of Environmental Science. After grad school, Allison expects to continue her work to decolonize academia. She hopes to pursue a career as a research professor where she will uplift Indigenous knowledge and voices through a multiculturally-engaged research and teaching program that will inform management initiatives while advancing scientific understanding.
Image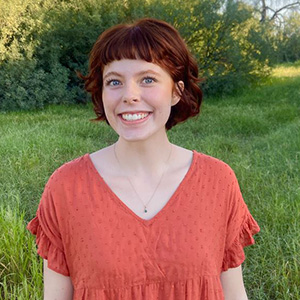 Brooklyn Richards
I am interested in working within the nexus of TEK and Western science to study the relationships between pollinating insects and habitat disturbances. My undergraduate thesis at the University of Arizona examined the impacts of urbanization on the nesting behavior of a native leafcutter bee species, Megachile prosopidis. My master's degree research at Oregon State University is part of the BLM Pacific Northwest (PNW) Tribal Forest Restoration and Native Seed Project. I will focus on the impacts that wildfire has on native pollinator communities by investigating shifts in plant-pollinator networks over space and time in post-burn areas. I am especially interested in incorporating factors such as insect mobility, nest location, and plant specialization as predictors of pollinator vulnerability to wildfire. This research aims to better understand the challenges that changing fire regimes pose to native pollinator conservation and the role of traditional fire stewardship practiced by Native Americans in conserving pollinators and their habitat. I am being co-advised by Dr. Cristina Eisenberg and Dr. Tom Kaye.
Image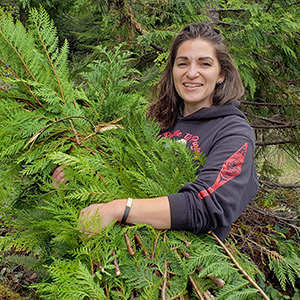 Ashley Russell
Ashley Russell is miluk coos and Pamunkey descendent and is an enrolled citizen of the Confederated Tribes of Coos Lower Umpqua, and Siuslaw Indians (CTCLUSI). She is recognized for her knowledge of CTCLUSI culturally significant species, including first foods and weaving materials, as well as her art and singing. She especially enjoys working with youth and fostering their reconnection to the lands of their ancestors, their cultural identity, and their heritage. Ashley earned a Bachelor's of Environmental Sciences with an emphasis on Fisheries and Wildlife Science at Oregon State University (OSU) in 2010 and completed an Herbal Immersion Program through the Chestnut School of Herbal Medicine in 2021. Ashley currently works for her Tribe as the Assistant Director of the Culture and Natural Resources Department where she coordinates and supports the development and implementation of all aspects of cultural knowledge transfer, including but not limited to planning cultural awareness and outreach programs and events to educate CTCLUSI citizens and the surrounding community about CTCLUSI culture. She also partners with other Indigenous nations as well as federal, state, and local agencies, stakeholders and private landowners to support the co-management of CTCLUSI resources within her Tribe's Ancestral Territory and the continued expression and continuity of her Tribe's culture and stewardship practices. She is currently pursuing a Master of Natural Resources through OSU's College of Forestry and will be working closing with Dr. Cristina Eisenberg on one of her Tribe's forest lands tracts to study the effects that various vegetation treatments and reforestation methods, including traditional CTCLUSI methods, have on culturally significant plant communities in the forest understory.
Image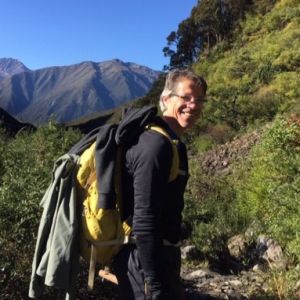 Professor Thomas H. DeLuca
Cheryl Ramberg-Ford and Allyn C. Ford Dean
College of Forestry
Oregon State University Corvallis, OR 97331-5704
Tel: 541-737-2004
tom.deluca@oregonstate.edu
Thomas H. DeLuca is the Dean of the College of Forestry at Oregon State university. A forest soil scientist and ecosystem ecologist, Professor DeLuca efforts in research, teaching and administration have been focused on sustainable land management and advancing our understanding of forest ecosystem function. Prior to his post at OSU, Professor DeLuca served as Dean of the College of Forestry and Conservation at the University of Montana, Director of the School of Environmental and Forest Sciences at the University of Washington, was the NERC-University Chair in the School of Environment, Natural Resources and Geography at Bangor University, UK, was a Senior Forest Ecologist with the Wilderness Society, and was a Professor of Forest Soils at the University of Montana in the College of Forestry and Conservation. During the past 30 years, Professor DeLuca has conducted research in a variety of topics across temperate, boreal, maritime and Arctic settings. Primary research interests include the influence of disturbance on N and C cycling in forest, prairie and tundra ecosystems, the fire ecology of temperate and boreal forests, biological N2 fixation in forest ecosystems, sustainable forest management and forest restoration. Professor DeLuca has authored more than 120 refereed research papers. Professor DeLuca received his Ph.D. from Iowa State University in Soil Biology and Biochemistry; M.S. from Montana State University in soils; B.S. from the University of Wisconsin-Madison in Soil Science.
Image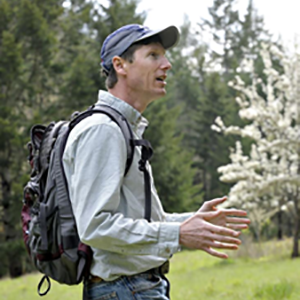 Tom Kaye
Tom Kaye is Executive Director and Senior Ecologist at the Institute for Applied Ecology, a nonprofit organization with a mission to conserve native habitats and species through research, restoration, and education. He is also a courtesy Associate Professor in the Department of Botany and Plant Pathology at Oregon State University. Tom received a MS and PhD from OSU, and BS from The Evergreen State College. Tom conducts research on rare species reintroductions, pollination biology, habitat restoration, plant invasions, plant population responses to climate change, and engages prison inmates in conservation through the Sagebrush in Prisons Project. Sourcing native plants for restoration is a key area of interest, research and publication for Dr. Kaye. He serves as a Board Member for the Society for Ecological Restoration. Please visit the Institute for Applied Ecology website for more information.
Image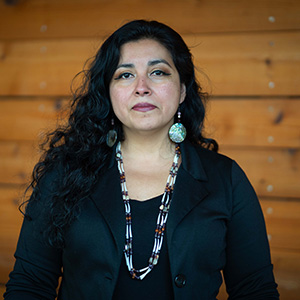 Luhui Whitebear
Luhui Whitebear (she/her) is an enrolled member of the Coastal Band of the Chumash Nation with Huestec and Cochimi ancestry. She is an assistant professor in the School of Language, Culture, and Society (Indigenous Studies) and has served as the Center Director of the Kaku-Ixt Mana Ina Haws. Institutionally Luhui serves on the core leadership of the President's Commission on Indigenous Affairs and on Faculty Senate representing the College of Liberal Arts. Prior to her professional role at OSU, she spent ten years with the Confederated Tribes of Grand Ronde as their College Advising & Scholarship Coordinator. Luhui is a mother, poet, and activist engaged in community-based work. Dr. Whitebear received her PhD from Oregon State University (OSU) in Women, Gender, and Sexuality Studies; MA from OSU in Interdisciplinary Studies; BS degrees from OSU in Anthropology and in Ethnic Studies.
Image
Si Gao
Dr. Si Gao is an Assistant Professor in the Department of Environmental Studies at California State University, Sacramento. She is also a courtesy faculty in the College of Forestry at OSU. Si holds an M.S. in Environmental & Forest Sciences from the University of Washington and a Ph.D. in Forest & Conservation Sciences from the University of Montana. She is a soil ecologist and biogeochemist whose work focuses on understanding how agricultural, forest, and rangeland management practices influence soil health and ecosystem functions. Her current research broadly includes sustainable forest management, Traditional knowledge of landscape stewardship, fire, charcoal, ecosystem carbon and nutrient cycling, greenhouse gas dynamics, soil organic matter persistence, and the impact of cultural fire stewardship practices on the soil system.
Image
Gail J. Woodside
PhD, Post-doc Scholar, Indigenous Natural Resource Office Tribal Liaison
Gail J. Woodside, enrolled Southeastern Lower Muscogee Creek with mixed Apache/N. Cheyenne/Georgian heritage is a first-generation scholar and womxn scientist. As a Natural Resource Conservationist and Rangeland Ecologist my primary focus is situated within subsistence landscapes and their contributions within a rapidly changing world. Elk behavior, movement, and their velocity tell stories of grazing and subsistence relationships that can be partnered with ecosystem health for plants of key cultural concern. Creating partnerships and protocols with Traditional Ways of Knowing and western sciences is an important concept in supporting our future generations.
Image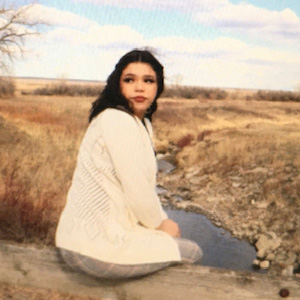 Savannah Buckman Spottedbird
Hello, my name is Savannah Buckman Spottedbird. I am Aaniiah and Nakota Native American, from the Fort Belknap Indian Reservation in Montana. I am the Project Coordinator for the BLM Native Grassland Ecological Restoration Research Project based on the reservation. I have been a part of the project for the last three years now. Since then I have learned more about native grasses and soils! This project has inspired me to attend the College of Forestry at OSU in hope of getting my PhD in soil science, even though it's for nerds.